If you're interested in responsive design for your website, you already know that the landscape is changing. With Google's recent changes, having a mobile-friendly site can now impact your organic traffic, not to mention more and more people are shopping on their mobile and tablet devices than ever before. The buying cycle includes multiple devices, and it's crucial that your online storefront looks good AND converts on each and every device at every touchpoint.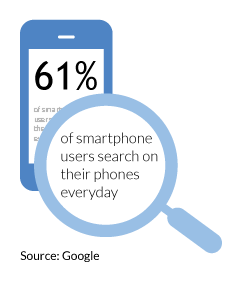 Responsive web design is a primary focus of Crooked Tooth Media's design team. In fact, we no longer build a website unless it's responsive. With extensive experience designing and implementing responsive templates, our team has streamlined the design and feedback process to ensure your expectations are exceeded.
Our team will create and share a project roadmap with you, which outlines expectations and deadlines for both parties, so we can effectively meet your timeline.
We value client input and request that all of our clients review mock ups for each device and ensure proper functionality is in place. In addition, we always include revisions, because we want to make sure our clients love the finished product as much as we do. For more examples of our completed projects, see below.